The 1220 AV Team provides creative, effective, and tailored solutions for each client's unique needs. Building upon the design intent, 1220 has the talent and resources to provide everything from gallery wide AV programs and customized system hardware to touchscreen interactives.
As a certified vendor of a variety of hardware brands, 1220 ensures the best specification and competitive pricing for AV hardware. Control systems can be used to power equipment for volume control as well as to create a variety of programs to meet multiple visitor scenarios. The 1220 team makes the entire system self-functioning and easy to use and update.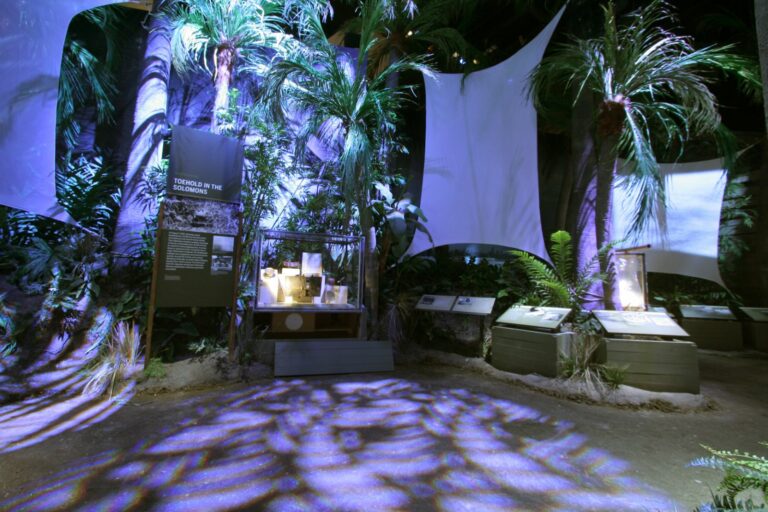 Our 1220 AV team will work hand in hand with the general contractor or client throughout the course of a project to provide wire diagrams showing locations, specifications, and quantities of required wire as well as power requirements for the space. The team also creates design layouts of AV racks on site for ease of maintenance and power efficiency. All AV hardware is custom fitted at 1220 before the exhibits ship for installation, and a member of the AV team travels to the site for the final installation and to train the staff on how to use and update the system.